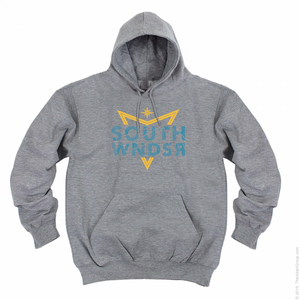 So many requests for this one - we had to make it happen! However, we couldn't do it justice without paying a little tribute to the historic Yorktown Square Shopping Centre sign. Celebrate one of Windsor's most iconic neighbourhoods with this one. 
Athletic Grey/Teal/Gold
Designed by Sydney Taylor.
Crafted in Windsor.
Made in Canada.
Made from a 50/50 poly/combed ringspun cotton blend. Giving it a soft and smooth finish.