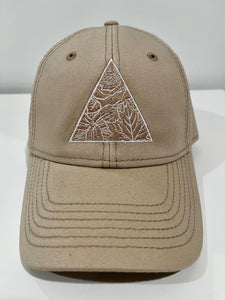 Our "Home" design incorporates a rose, a trillium flower, and a maple leaf to symbolize Windsor, Ontario, Canada: a place we're proud to call home. 
Our easy-to-wear unisex dad hats fit any casual style. Mid-profile and structured for a nice fit. Features a tri-glide buckle closure. Branded RARE logo above the opening on the back.
Designed by Sydney Taylor.
Embroidered by Silver Stitch Print House.