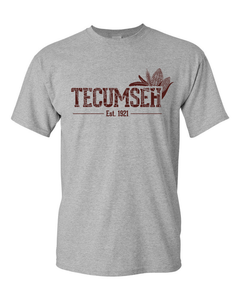 We've got love for our county neighbours and it's time we started showing it. Tecumseh, it's your time to shine!
Peep the fine details - feathers, corn, wheat, and of course, the streets that make up the main area of the town. 
A part of our "Communi-tees" series. A portion from the sale of each of these shirts directly goes to benefit a cause in the Windsor-Essex community. Get the tee that gives back! 
Made in Canada.
Crafted in Windsor.
Designed by Sydney Taylor.
Made from a heather poly/cotton blend. 
Stay fresh! Support local! Be RARE!