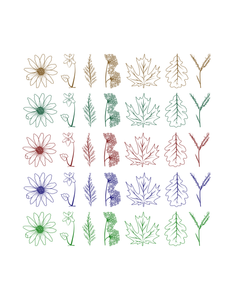 Our 2nd go at showing some love for Ojibway. This time around, we decided to highlight some of the plant life found in the Ojibway Prairie Complex. Proceeds from the sale of these prints benefit the Friends of Ojibway Prairie. Ojibway 2.0 is here...
11" x 14" Art Print - printed on 120lb smooth cover white paper
Printed locally by Standard Printing Inc. (located in the heart of Ford City)
Now your walls can be as fresh as you! Ready to frame.